Welcome to the Uniper Benelux Safety Website. Here, you will find all the information you need to access our company site, and work safely within it..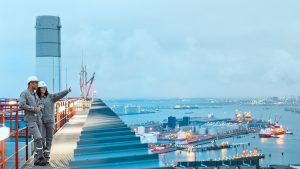 We work safely, or we do not work at all.
We continuously strive to create a safe and healthy working environment. Nothing is more important than our employees, visitors, suppliers and contractors returning home safe and healthy.
Our aim is zero accidents in our company site, so there are rules that everyone has to respect. This website contains all the important (safety) rules..
Not all rules apply to everyone, but the Life Saving Rules and the Golden Rules do apply to all.